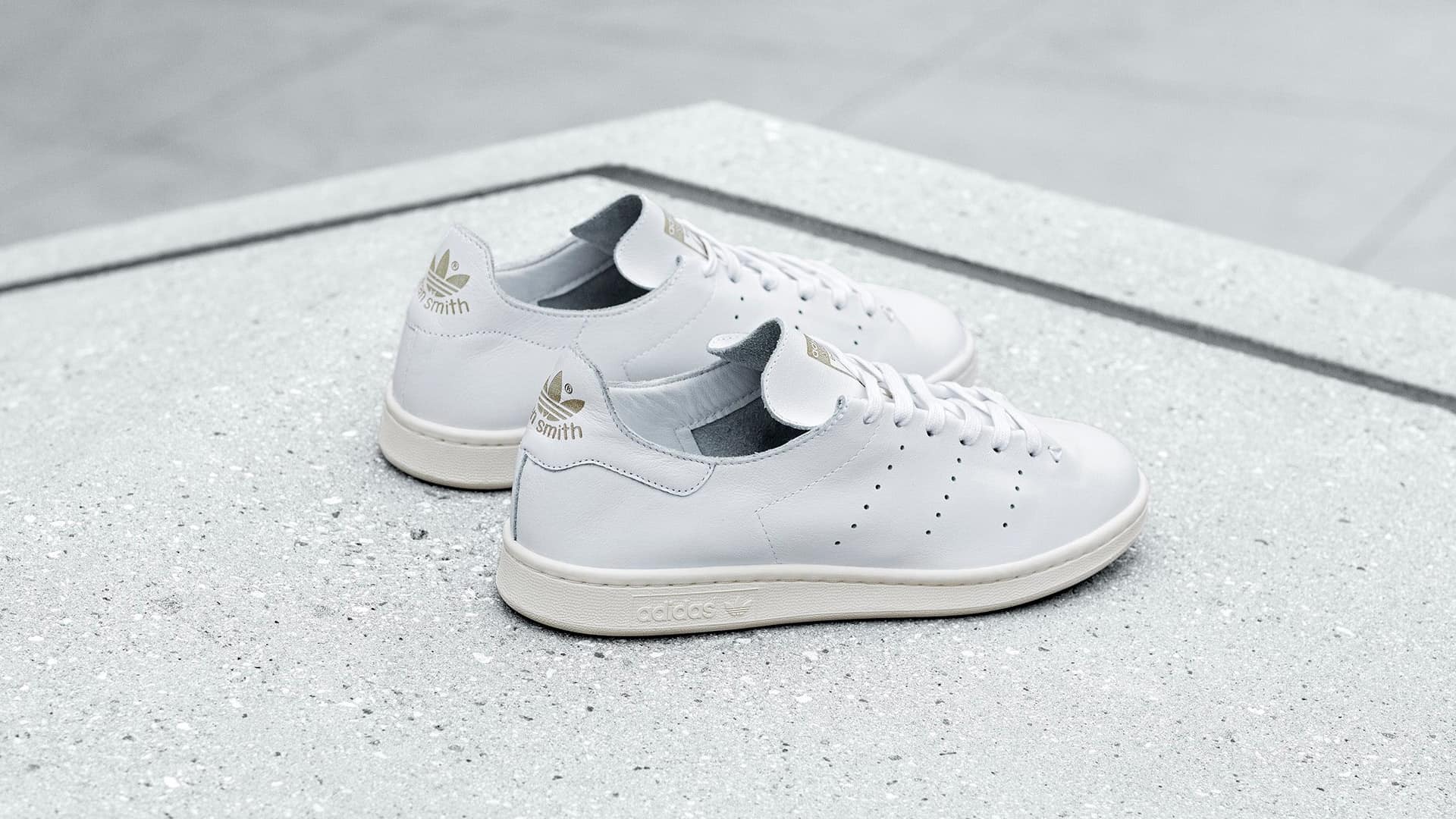 Classic Sneakers: 25 Hall Of Fame Kicks That Will Never Go Out Of Style
From designs that transformed the industry to those that became icons of street culture, these kicks have defined generations of wearers.
Sneakers have become a ubiquitous part of modern fashion and culture, transcending their original purpose as athletic footwear. Iconic sneaker designs throughout time have become synonymous with style, culture and individuality. From the classic, vintage runners of the 70s and 80s to the cutting-edge designs of today, the world of sneakers is ever-changing, yet some silhouettes remain eternally relevant.
The Nike Air Max 1, Adidas Superstar, Converse Chuck Taylor All-Star, Reebok Classic Leather and Vans Old Skool are just a few of the most notable inclusions on the list of iconic sneaker silhouettes. These sneakers have each earned their place in history by becoming cultural touchstones and fashion statements in their own right.
Many classic sneaker models have gone in and out of fashion several times throughout their history, experiencing periods of both intense popularity and relative obscurity. The ability to ride the cycle and continue to come back in vogue is what makes these truly timeless.
Below is a list of classic men's sneakers that have defined generations of wearers – from those that forever transformed the industry to those that became icons of street culture.
Adidas Superstar
The Superstar was a pioneer in the world of basketball sneakers in the 70s and became a cultural phenomenon when it was adopted by hip-hop legends.
Its iconic shell toe and sleek design have seen it come back time and time again, through collaborations and new colourways. Still, it's the classic black-and-white design that continues to reign supreme.
Nike Air Jordan 1
First introduced in 1985, the Nike Air Jordan 1 is one of the most recognisable sneakers of all time. Designed for basketball legend Michael Jordan, the AJ1 revolutionized the sneaker industry with its bold design and innovative technology.
Its popularity skyrocketed when Jordan was banned from wearing the shoe during games, only adding to its mystique.
Today, the AJ1 remains a favorite among sneaker enthusiasts, hypebeasts and basketball fans alike.
Converse Chuck Taylor All Star
The Converse Chuck Taylor All Star has been a cultural icon since its introduction in 1917. Originally designed as a basketball shoe, the Chuck Taylor's simple, clean design quickly made it a favorite among a wide range of subcultures.
Throughout, history its classic canvas upper has made it an artboard for different colourways and collaborations, showcasing everything from musicians to artists.
It's also one of the most affordable sneakers you can buy, making it a no-brainer addition to your rotation.
Vans Old Skool
The Vans Old Skool was introduced as a reliable skate shoe in 1977 and since has made its way into mainstream culture. Its simple, low-top design with the iconic side stripe has become synonymous with Vans' signature style.
The Old Skool's durability and comfort have made it a favourite among skaters and sneaker enthusiasts alike, while its relatively simple upper has become a playground for different colours and designs.
Reebok Classic Leather
The Reebok Classic Leather is a true icon of 80s sneaker culture. First introduced in 1983, the Classic Leather's simple, minimal design and comfortable fit made it an instant classic.
Its versatility and instantly vintage design have made it one of the most enduring silhouettes around. The sleek leather upper manages to straddle the smart casual divide meaning that this is a sneaker that can be dressed up or down effortlessly.
Puma Suede
The Puma Suede has endured decades of falling in and out of fashion. First introduced in 1968, the Suede's simple, pared-back upper and supremely comfortable fit was new for the sneaker world.
Before this, sneakers had been made for sports (it was originally designed for athletes to wear with their tracksuits before competing) rather than leisure but the Puma Suede flipped the script.
In the 80s, it became the shoe of rap, breakdancing, graffiti and turntablism scenes, etching itself into the culture. Since then, it's been a stalwart of sneaker fashion throughout the ages.
New Balance 990
The New Balance 990 is a classic running shoe that has been a favorite of runners and sneaker enthusiasts since its introduction in 1982.
Its innovative technology, including the Encap midsole and pigskin leather upper, was a game changer for running shoes and ensured its place in sneaker history.
The 990's association with retro running culture and its reputation as a high-quality, American-made sneaker have contributed to its seamless transition from a running to a lifestyle shoe.
Asics Gel-Lyte III
The Asics Gel-Lyte III was introduced in 1990 as a high-tech running shoe with a futuristic aesthetic. Its innovative technology, including the Gel cushioning system and split tongue design, set a new precedent for running shoes and ensured its place in sneaker history.
Its boundary-pushing design that mixes and matches materials on the upper has also made it a favorite for sneakerheads outside of running.
Saucony Jazz
Back in the 1980s, the Saucony Jazz had a reputation for being one of the best quality running shoes around.
Its comfortable fit and innovative technology, including the EVA midsole and rubber outsole, made it ideal for pounding the pavement before it etched itself into fashion culture.
Since then, its upper has remained much the same, trading in-and-out colours to keep up with the times.
Nike Air Max 1
The Nike Air Max 1 revolutionized the sneaker industry when it was first introduced in 1987. Its visible Air Max unit in the heel set a new standard for cushioning and comfort, while its sleek design and bold colourways made it a favorite among sneakerheads and casual wearers alike.
The Air Max 1's popularity has only grown over the years, and it remains a classic and highly sought-after sneaker with new drops and collabs fetching huge resale mark ups.
Adidas Originals Stan Smith
The Adidas Stan Smith founds its origins as a favourite of tennis players back in 1971 but it's since become one of the most consistently popular sneakers around.
Its timeless design – which often boasts a clean white leather upper – has made it a versatile addition to wardrobes. The Stan Smith's enduring popularity can also be attributed to its association with fashion and pop culture, as well as its frequent collaborations with high-profile designers and brands.
Nike Air Force 1
Even those not remotely interested in sneaker culture will recognize the Nike Air Force 1. Its innovative technology, including the Air cushioning system and durable construction, set a high standard for basketball shoes and ensured its place in sneaker history.
Meanwhile its crisp design, featuring a minimal leather upper and iconic Nike swoosh, has made it a favorite among sneaker enthusiasts and fashion editors alike.
Since its inception, it's become a staple of hip-hop culture, leading to high-profile collaborations with rappers and designers that have only increased its status on the streets.
Common Projects Achilles
New York-based brand Common Projects launched its Achilles model in 2004, as sneakers continued to become premium purchases.
Its minimalist design, featuring a leather upper and gold-stamped branding, has been repeated in many colourways and materials since then, but its foundations remain unchanged. (If it ain't broke, don't fix it.)
It's fair to say that Achilles set a new standard for luxury sneakers thanks to its high-quality craftsmanship and attention to detail.
Gucci Ace
As the sneaker industry continued to reach new premium heights, luxury designer brands accelerated their push to solidify their own classic.
The Ace is Gucci's answer, and a successful one at that. Debuting in 2016 with a low-top silhouette and now instantly identifiable web stripe, it's become a canvas for innovative visual design centering around the embroidered appliqués and metallic heel tabs.
Adidas Ultraboost
The Adidas Ultraboost was first introduced in 2015. At the time, it's full-length Boost midsole and Primeknit upper offered something completely new and unmatched within the world of running.
The Boost technology has since become one of Adidas' most sought-after features while the silhouette continues to make waves with its sock-like fit and iconic Three Stripes branding.
Nike Cortez
The Nike Cortez began its story back in 1972, shooting to fame thanks to its simple design and eye-grabbing Swoosh that scaled the sides of the shoe.
The leather upper gives it a premium look while the thin sole is one that's come in and out of fashion over time.
The Cortez's touchstone moment is when its popularity was cemented by Forrest Gump in the film of the same name when he wore the shoes to claim his Olympic victory.
Balenciaga Triple S
The Balenciaga Triple S is a luxury sneaker silhouette that was first released in 2017. The shoe's oversized proportions set the chunky sneaker trend in motion, while its bold colourways continue to make it a popular choice for those looking to make a fashion statement.
Celebrities to icons of the fashion world have made these one of the most sought-after luxury sneakers on the market, ensuring its place as the premier chunky sneaker for high-end sneaker collectors.
Fila Disruptor
The Fila Disruptor is an outlier on this list due to its original controversial, chunky design. Featuring a leather and synthetic upper and oversized logo branding atop a maximized sole, it was a genuine disruptor that's become a cultural classic.
Its recent resurgence in popularity has made it a symbol of 90s nostalgia and a favorite among 'ugly sneaker' enthusiasts.
Adidas NMD
The Adidas NMD first made its arrival in 2015. Its innovative Boost midsole and Primeknit upper was in-line with the checklists of sneaker buyers putting comfort first.
Featuring a low-cut silhouette and minimalist branding, its popularity has led to countless collaborations and variations, cementing its place as a modern classic.
Reebok Instapump Fury
The Reebok Instapump Fury was introduced in 1994 and quickly became a noteworthy sneaker due to its unique aesthetic and advanced technology.
The sneaker's signature inflatable pump system provides a customised fit and the lightweight construction makes it a comfortable option for everyday wear.
Its futuristic design, with its bold cut-out details and sleek lines, set it apart from other models of its time. The Instapump Fury has also been popular among fashion enthusiasts for its bold colorways and collaborations with designers and brands.
Nike Dunk
The Nike Dunk was first introduced in 1985 as a basketball shoe, but it quickly became a fashion staple and a classic sneaker due to its timeless design and wide range of colorways.
The Dunk's simple silhouette, with its clean lines and iconic Nike branding, has created a consistent place for it in any self-respecting sneakerhead's lineup.
In recent years, it's had a resurgence thanks to collaborations with designers and hype brands that has seen a large price tag attached to resales.
New Balance 574
First released in 1988, the 574's combination of sleek lines, premium materials and timeless colourways has made it a favorite among sneaker enthusiasts for over three decades.
The shoe's iconic 'N' logo and ENCAP cushioning system make it an everyday staple. Additionally, the 574's classic design has allowed for endless collaborations with various designer labels, resulting in highly sought-after, limited-edition colorways.
Adidas Gazelle
First introduced in the 60s, the Gazelle's sleek silhouette and versatile design have made it a perennial favorite. Over the years, the Gazelle has seen numerous iterations, from suede and leather uppers to bold colorways and collaborations with high-end fashion brands.
The Gazelle's association with iconic countercultural movements like Britpop and hip-hop has helped cement its status as a style staple.
With each new release, the Adidas Gazelle continues to capture the hearts of new generations of sneaker enthusiasts, ensuring its place in the hall of fame.
Nike Air Jordan 3
The Air Jordan 3, born from the creative mind of Tinker Hatfield and released in 1988, is an unmistakable icon of the sneaker world.
The revolutionary visible Air unit in the heel provided exceptional cushioning and support, while the bold print on the upper added a touch of unique style.
The mid-cut silhouette and instantly recognizable Jumpman logo on the tongue give the shoe a sleek, streamlined look that has earned it a devoted following among both hypebeasts and basketball aficionados.
Onitsuka Tiger Mexico 66
The Onitsuka Tiger Mexico 66 was first introduced in 1966. Its stripped-back design, featuring a leather upper and classic Onitsuka Tiger branding, has made it a timeless classic that remains popular today.
Throughout its lifetime, it's been boosted by cultural moments – like when it was worn by Uma Thurman in Kill Bill: Vol. 1 (2003).