23 Affordable Men's Clothing Brands Offering Superb Value For Money
If cash is tight and you're shopping on a budget, these clothing brands will give you plenty of bang for your buck.
In the fast-paced world of men's fashion, staying on trend or even just up-to-date with a timeless wardrobe can be a difficult task without breaking the bank. You're told to invest in your essential, core pieces, but even that can cause nosebleeds. That's before you even think about splashing out on a statement pair of sneakers or hero jacket.
However, if you pick your fashion trends carefully, and tread a minimalist/timeless aesthetic, you will find a host of contemporary brands serving up good quality garments. Of course, you might have to live with cheaper fabrics, and fewer handmade pieces, but a new crop of menswear labels are being smart about overheads and marketing, keeping retail prices down and quality up.
We've collated 23 of the best brands promising top-notch style without draining your wallet.
Uniqlo
Hailing from Japan, Uniqlo is a master of minimalist elegance, best known for high-quality basics and functional designs, including its renowned Heattech and AIRism collections, which are perfect for layering in any season.
Founder Tadashi Yanai's commitment to simplicity and innovation shines through, making Uniqlo a must for a modern minimalist wardrobe with a utility aesthetic.
It's also the best source of low-price cashmere anywhere on the market, as well as excellent merino knits, so stock up on those crew necks when you can.
Keep an eye out for the collabs, too – always hot property.
ASKET
Another modern minimalist brand, only this time from Sweden, ASKET embraces timeless menswear with a focus on sustainability (they're one of the most transparent brands we know of).
The focus is on crafting the perfect affordable essentials, with the label's attention to detail and use of durable fabrics helping create pieces that age gracefully.
Hero products like The T-shirt and The Oxford Shirt exemplify the brand's commitment to craftsmanship and versatility. If your entire wardrobe was built from ASKET pieces you'd probably still be the best-dressed guy in just about every room you walked into.
Arket
Another Swedish gem, Arket marries Nordic sensibility with modern design. Offering a curated range of wardrobe staples, the brand's quality-driven approach shines bright in pieces like tailored coats and knitwear, as well as loungewear basics.
Arket's aesthetic revolves around minimalism with a touch of urban edge so expect lots of grey shades and muted tones.
COS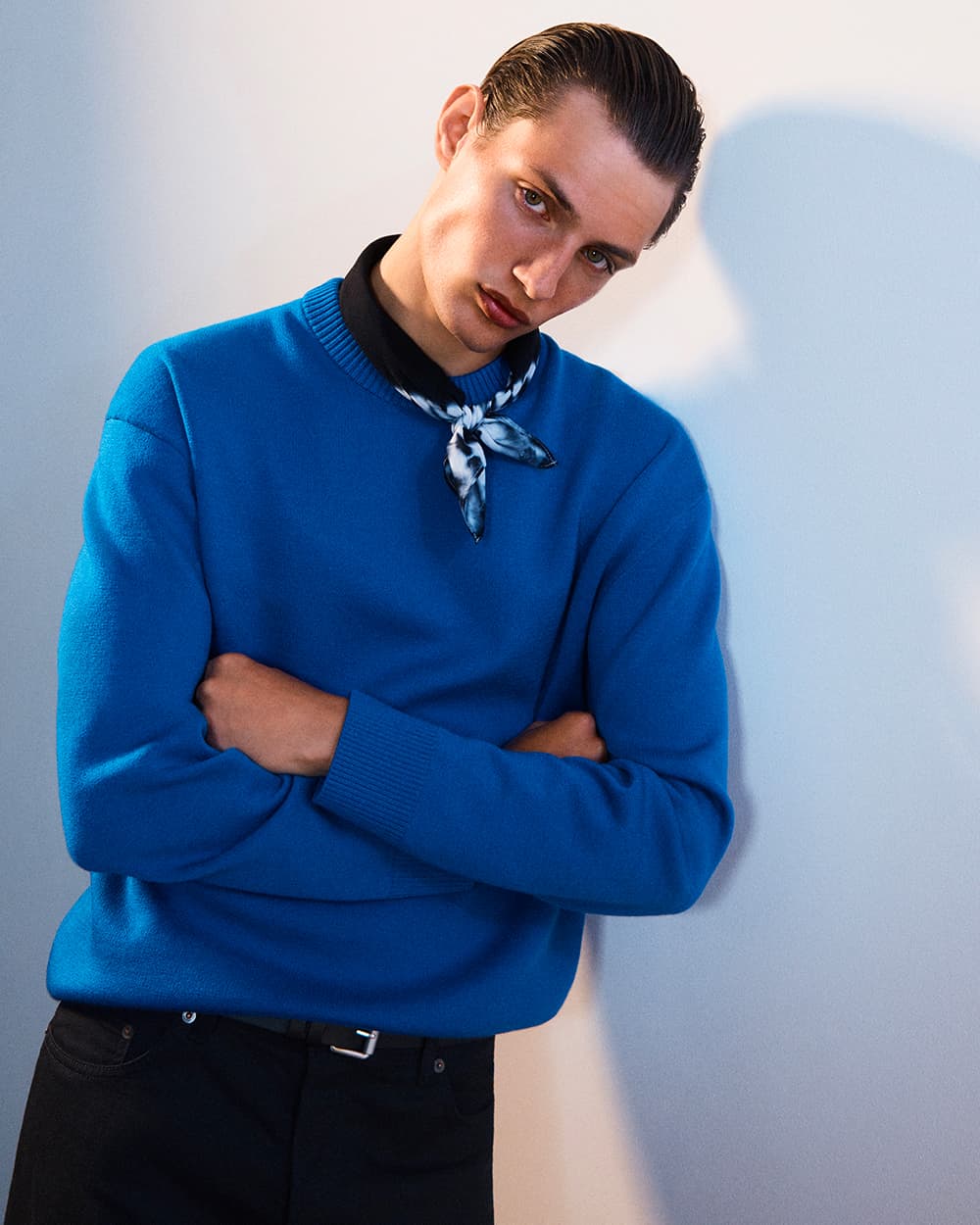 COS brings contemporary style with equal measures of minimalism and architectural silhouettes.
The brand's approach to menswear revolves around creating garments with clean lines that exude modernity, with hero products like the precision-cut trousers and understated jackets adding a subtle edge to your everyday ensembles.
Mango
Where the other European supergroups deal in Scandinavian minimalism, Spanish brand Mango brings a touch of Mediterranean elegance to your closet.
Aesthetic versatility defines its collections, with hero products such as tailored blazers and denim essentials elevating your everyday style game.
Mango's commitment to affordability and quality makes it a standout choice for those looking for elevated interpretations of casualwear and relaxed tailoring.
Everlane
With a mission to provide transparent pricing and ethical practices, Everlane offers modern essentials with a conscience.
The direct-to-consumer brand's clean, minimalist aesthetic is showcased in hero products like its sustainable denim range.
Highlights for us include the organic cotton Oxford shirts and chinos (flat-fronted and pleated available), both of which are ideal for preppy aficionados.
J.Crew Factory
J.Crew might not be the most affordable name on this list, but if you skip the main site and head for the Factory site, you can find yourself some real bargains.
Expect the same preppy style at a fraction of the cost, with its classic chinos, cotton pique polos and versatile button-downs perfectly capturing the brand's East Coast collegiate charm.
Zara
'Fast fashion' are two loaded words in the garment industry and we should do our collective best to shop responsibly whenever we can. That said, the big groups are slowly changing their ways, which makes for a more compelling offer.
Originating in Spain, Zara is one such megagroup that has developed a slick knack for translating runway looks. If your wardrobe is trend-led then you'll find plenty to love here, especially if you like relaxed fit tailoring and oversized silhouettes.
Also check out the pre-owned collection, which is a great step towards extending the lifecycle of its garments.
Alex Mill
Built on the foundation of affordable luxury, Alex Mill epitomises casual sophistication. Hero products like its textured knitwear and versatile shirting embody founder Alex Drexler's commitment to crafting well-made essentials for the modern man.
Mill has a distinctive utilitarian aesthetic, brought to life by a rich colour palette and high-quality fabrics. We particularly love its worker jackets and khaki field pants – for the price, they punch well above their weight.
Patagonia
Wearing Patagonia has become something of a badge of honour and a trend in itself, such has been the brand's commitment to sustainability and functional outerwear.
Founder Yvon Chouinard's dedication to protecting the planet while looking stylish has earned Patagonia a cult following among techwear heads, who can't get enough of the well-priced fleece jackets, down jackets, performances tees and shells.
Fear of God Essentials
Fear of God Essentials brings high-fashion streetwear to everyday wear and for prices that won't make your eyes bleed.
Founded by Jerry Lorenzo, the LA-based brand's hero products include streetwear staples such as hoodies and joggers, all defined by that minimalist colour palette and sans serif logo treatment.
Nike
You might argue that Nike isn't a fashion brand per se, but you can't deny the influence it has had on our wardrobes over the decades, not least in the world of sneakers. Phil Knight's global sportswear powerhouse has almost single-handedly turned sportswear into a fashion genre.
From iconic kicks to cutting-edge activewear, Nike's innovation and quality have kept it in the style conversation, and will continue to do so for as long as looking fit and healthy is a part of how we project ourselves.
Sid Mashburn
Bringing a Southern-inspired twist to proceedings, Sid Mashburn's unique take on modern tailoring and elevated casualwear is like a breath of fresh affordable air.
With great attention to detail and a really modern cut, Mashburn's tailoring collection offers incredible value for money, while his pima cotton polos and garment-dyed trousers are a steal and will give your wardrobe a tonne of great styling options if you love laid-back sartorialism.
Levi's
Sure, everyone would love to have wardrobes teeming with rare, obscure, handwoven 15oz Japanese selvedge denim jeans, but when you're operating on a budget, original is most often best, and that mean's Levi's.
Originating in San Francisco, Levi's iconic 501 jeans and versatile trucker jackets are tantamount to the brand's enduring craftsmanship and rugged American charm.
With more cuts and washes than you could possibly imagine, it's still the best place to shop for affordable high-quality denim.
GANT
Hailing from New Haven, preppy icon GANT brings Ivy League sophistication and retro sportswear in spades.
Using excellent quality fabrics, GANT's tailored blazers, classic Oxford shirts, rugby shirts, half-zip pullovers and cotton chinos capture the brand's preppy aesthetic, perfect for your relaxed off-duty looks.
While the regular collections are reasonably priced, if you can hold out for the sale periods, you can pick up some exceptional offers.
Gap
Modern Americana wouldn't be the same without the advent of Gap. Even after all these years, it's still a go-to for casual off-duty style with a utilitarian twist.
Hero products like cozy sweatshirts and cotton T-shirts are no-brainers when it comes to loading up your casualwear rotation, while the brand's chinos come in under $50/£50, which is a steal.
Old Navy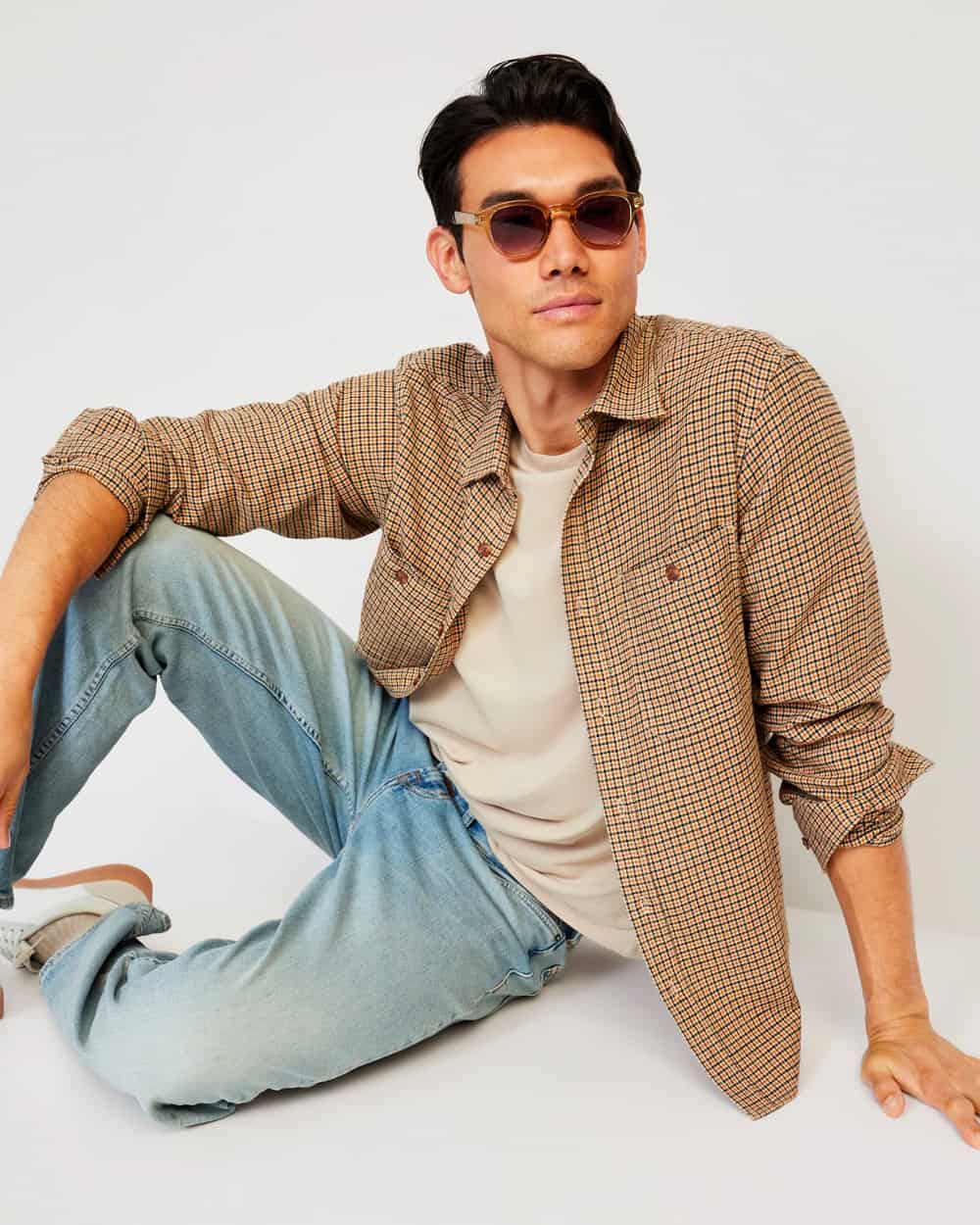 The best way to describe Old Navy is like Gap's sensible older brother, but don't think he's stiff or outdated. If there's one garment you should definitely head there for, it's chinos.
Old Navy's collection is vast, with a number of different cuts, fabrications and colours on offer at super-affordable prices.
Rails
Founded in 2008 by Los Angeles native Jeff Abrams, Rails initially started its journey into fashion with one product: a hat. Since then it has grown substantially, developing a name for itself for an aesthetic that leans on a classic heritage and a relaxed sensibility.
With minimal branding and breezy silhouettes, it's a cracking option for summer wardrobes, but don't sleep on its fall and winter knits.
Suitsupply
Dutch tailoring outfit Suitsupply changed the sartorial game when it launched in 2000, bringing superior fabrics and a made-to-measure mentality to the masses, while undercutting the likes of Savile Row with its excellent off-the-peg suits and elevated casualwear.
In over two decades, it has gone from strength to strength, producing superb value-for-money suits and separates in a remarkably broad array of top-notch cloths from the world's best mills.
Todd Snyder
With a focus on refined casualwear and modern tailoring, Todd Snyder launched his eponymous label in New York in 2011. Over a decade later, it's still producing outstanding collections with accents of 50s nostalgia and preppy collegiate motifs.
The price points are excellent for the quality of the threads. Synder's fall collections are a favourite, with a tonne of beautiful cashmere and merino polos to complement corduroy suits and jackets, and rich suede outerwear – investment pieces you don't need to remortgage for.
Buck Mason
Hailing from Los Angeles, Buck Mason was founded in 2013 and for the best part of a decade has been offering modern essentials with a vintage twist.
Strictly operating within a restricted colour palette of pale neutral tones, alongside blues and military greens, Mason's sophisticated ruggedness is its appeal. If you love the Americana vibe but interpreted in a modern way, you will love uncle Buck.
Flint and Tinder
Speaking of Americana, Detroit-based brand Flint and Tinder is another exceptional utility-inspired label that embraces the tenets of American craftsmanship.
Products such as its rugged henleys and durable outerwear – not least the excellent waxed cotton trucker jacket, which is cut and sewn in Los Angeles – reflect the brand's commitment to quality and enduring style.
Percival
If you've ever seen any of Percival's marketing then you'll know that it is the cheeky younger brother of British contemporary menswear. Born in London, the brand leans on a playful aesthetic to create collections that combine classic workwear silhouettes with modern, trend-led motifs at great price points.
Its strapline is 'Subverting the Classics' – something it does extremely well with the use of bold patterns and prints.